Product Spotlight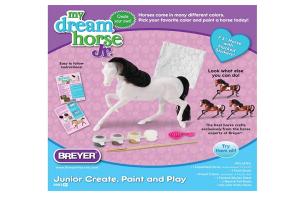 Breyer Junior Create, Paint and Play Kit - 4093
Perfect for the littlest horse-loving girl, Junior Create, Paint and Play allows you to design your own horse. Start with a Breyer model, add some pre-cut soft flocked markings to it wherever you like...
$15.50

$14.95view details
Weekly Deal
Baker Trailer Tie
Dress up your horse and trailer show setup with this Baker trailer tie. Features solid brass hardware, including a quick release snap at one end and a bull snap at the other. Made from first quali...
$16.95

$12.79view details
Most orders ship the next business day

You will receive your tracking number through email when your order ships
netEquestrian is an extensive equestrian community featuring horse gifts, horseback riding boots, horse blankets, and English horse tack for sale alongside free horse classifieds.
Horse Blankets - We've Got You Covered! Shop All Horse Blankets