Product Spotlight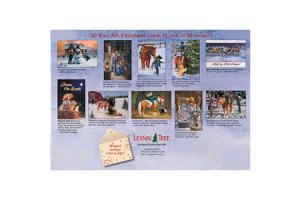 Lil Buckaroo Christmas Card Assortment
Delight the ones you love with this wonderful assortment of holiday cards. Also a great gift as they come in a beautifully designed portfolio package. 20 cards (2 each of 10 designs) and 22 colorful...
$22.99

$18.39view details
Weekly Deal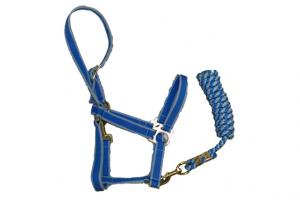 Amigo Halter & Lead - Azure/Baby Blue
Fashionable halter (Headcollar) and lead set by Horseware. Nylon halter with a matching rolled lead rope that is easily attachable with a strong quick release trigger safety catch (Names and...
$28.00

$20.79view details
Most orders ship the next business day

You will receive your tracking number through email when your order ships
netEquestrian is an extensive equestrian community featuring horse gifts, horseback riding boots, horse blankets, and English horse tack for sale alongside free horse classifieds.
Horse Blankets - We've Got You Covered! Shop All Horse Blankets